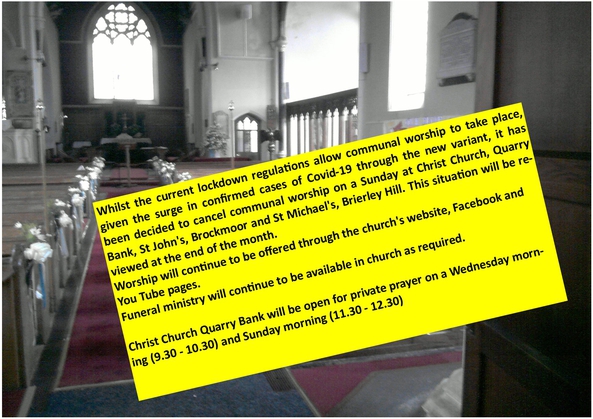 Sunday Worship
9 Jan 2021 2:36PM — 14 Mar 2021 11:00PM
Due to the current high numbers of Covid-19 cases at this time, "in-person" worship in the church buildings have been cancelled but worship will continue to be available online. In Person worship is expected to resume on Sunday 21st March.
Worship for this Sunday from Christ Church is available on the This Sunday Tab click here
It is also available on Christ Church's Facebook page click here for the Facebook page premiering at 10.30 a.m.
for worship resources from St John's please visit St John's Facebook Page
for worship resources from St Michael's please visit St Michael's Facebook
Back to events