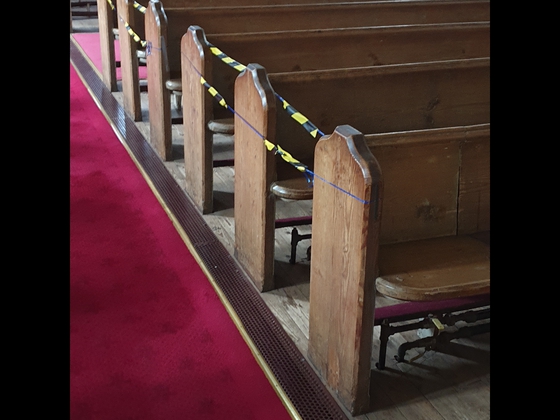 Christ Church will look a little different as worship resumes in the building (it has never stopped online - see This Sunday). Implementing Covid-safe guidelines on social distancing not all the pews are available and other public health measures are in place. Please see the relevant signage in the buildng.
There will be one service on a Sunday for the time being, to allow for cleaning, which will be a said service, with no singing. The service will be shortened so that less time is spent indoors.
Because of the limited seating available through social distancing it will be necessary TO BOOK a seat Sunday by Sunday (if over subscribed one week there will be a priority list for the next week). Please phone 01384 565480 or message rev.davidhoskin@hotmail.com
This brief video gives more details. Click here Remember to book your seat.