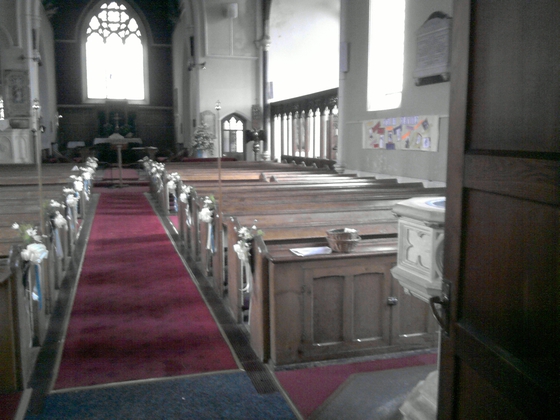 Easter will be marked with a mix of in-person and online worship.
Palm Sunday is marked at 10.30 a.m. with worship at St John's, Christ Church and St Michael's
On Wednesday 31st March, the choir from Christ Church will be performing "Crucifixion" by John Stainer beginning at 7.15 pm on the Facebook and You Tube pages.
Maundy Thursday will be celebrated at Christ Church with a service of Holy Communion and then the Stripping of the Altar. 7.00 pm
Easter Eve, the first communion of Easter, is at 7pm at St Michael's
Easter Day is celebrated at 10.30 a.m. at each venue and also 6.30 pm at Christ Church. It is essential to pre-book a place at these services as space is limited.
There will also be online worship available on Easter Day.
Covid-safe regulations continue to apply with appropriate social-distancing measures & face-coverings needing to be worn.
It will be necessary to book a place at Christ Church to help with planning seating, thank you for your co-operation.
All of the churches of the team look forward to welcoming you. Please do continue to follow the guidance.