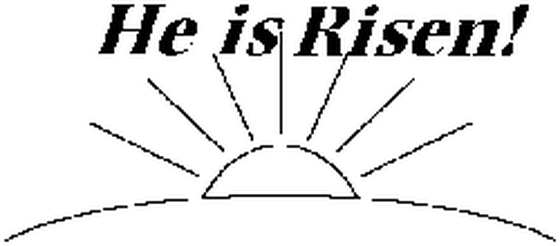 Easter will be marked with a mix of events across the team.
Palm Sunday is marked at 10.30 a.m. with worship at St John's, Christ Church.
Maundy Thursday will be celebrated at Christ Church with a service of Holy Communion and then the Stripping of the Altar. 7.30 pm
Easter Day celebrations begin at 6.30 a,m. with an outdoor Holy Communion at St Mchael's.
Then at 8.00 a.m. Holy Communion at Christ Church
10.30 a.m. worship at St John's, St Michael's and Christ Church (it is an All-Age Holy Communion at Christ Church)